1. deCure N°ZERO
This instant wrinkle eraser has arrived in the UAE. The deCure N°ZERO miracle product promises to erase 10 years worth of wrinkles in just under 5 minutes (so if you're 21 and you want to look like you're 11… Kidding!) The effect lasts for like 8-12 hours so you can use this if you want to look more fabuloso at a big event.
Why we love it: It's non-invasive and claims to minimize wrinkles in less than 5 minutes. Hoozah!
Get it from: Leading 5* hotel spas, salons like SensAsia Urban Spa
2. Bourjois ultra-black liner pinceau high precision liquid (AED72)
On days when we don't feel like donning the dramatic cat eye look, we opt for the thin liner on our eyes. With the Bourjois ulta-black liner pinceau's 0.5mm brush applicator, it's easy for us to achieve something like this: Why we love it: It lasts for 16 hours. Trust us, we have tried this! No smudging whatsoever. Love it. In addition, we can always do thick cat eyes with thin liners so this is a 2-in-1 kind of product.
Get it from: Wojooh, www.wojooh.com, Lifestyle, Max, Boots
3. Rahua Hair Elixir (AED1,075)
With all the tough situations we put our hair into (plus the UAE heat), it's just really inevitable for our hair not to be fried and damaged. Rahua has released a hair elixir infused with Sweet Gardenia Essential Oil. The elixir is purely handmade by indigenous women under the process of age-old enfleurage pure essential oil extraction process.
How to use: For extreme damage, it's recommended to be used daily. These superfine omega-9 molecules penetrate into each and every hair follicle. Just use 1-3 drops, depending on your hair length, and apply on the hair ends, where it's most damaged. 
Why we love it: Because from time to time, we all need to treat ourselves.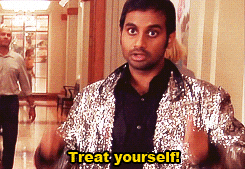 Get it from: Harvey Nichols, Bloomingdales, House of Fraser and Plethora Hair Lab, with the professional treatments available at Plethora Hair Lab and Posh by Feryal at The Burj al Arab.
4. Arosha Face Solution – Purifying & Generating Mask and Cream
We recommend that you incorporate face masks once or twice a week in your skincare regimen, for best results. This set claims to detoxify the skins, so you can say goodbye to dryness, those dark spots, and all the nasty dirt. AROSHA face products undergo many rigorous scientific analyses to prove the real efficiency.
Why we love it: We're currently doing the 10-step Korean skincare routine (we'll do a post about this in near future) so we love to use face masks.
5. Johnson's Vita-rich Revitalizing Body Cream (AED17)
This body cream intensely hydrates, firms, and tones the skin. It's main ingredient? Grapeseed oil, known as a powerful antioxidant.
Why we love it: For such a good product, it's really affordable.
Get it from: all major supermarkets and pharmacies