Words: Ayesha Pajares
Philippines is a Southeast Asian country comprised of more than 7,000 islands. With the country's culture, sights, delectable cuisine, and hospitality, it became a tourist hub, luring foreigners who have been to the country to #VisitPhilippinesAgain (a campaign by Philippine Department of Tourism).
We list down the reasons on why you should visit this tropical paradise.
1. Beaches and islands
We have 7,107 islands.
The White Beach in Boracay is listed as one of the best beaches in the world, making it one of the country's top tourist destinations. If you are also into diving, visit Coron Palawan, Panglao Island, or Apo Reef—you'd get stunning views of the best coral reefs on the planet.
As Philippines is a tropical country, we suggest you go beach-hopping between October-May. Here are some images of Philippine beaches and islands to get you into that summer mood:
El Nido, Palawan (via El Nido Resorts)
Boracay (via Time 4 Smart)

Kalanggaman Island (via My Fair Journey)

Tubbataha Reef (via Lesolivagant)
2. World-class hospitality

(via Cebu Pacific)
The Filipinos are just amazing and are known for their world-class hospitality. Trust me: everywhere you go, Filipinos will greet you with warm welcomes and smiles.
3. Food
Try our seafood—they're cheap, fresh, and delicious. Crabs, lobsters, oysters–we have everything. If you're the adventurous type, you may try the balut (fertilized duck egg) or the isaw (chicken intestines).
Our fruits are also fresh and cheap! Try the mangoes in Cebu, the durian in Davao, and the coconuts in basically all parts of the Philippines, among the wide array of fruits you can find in the country.
Also, here's a guide on every Filipino delicacy around the country: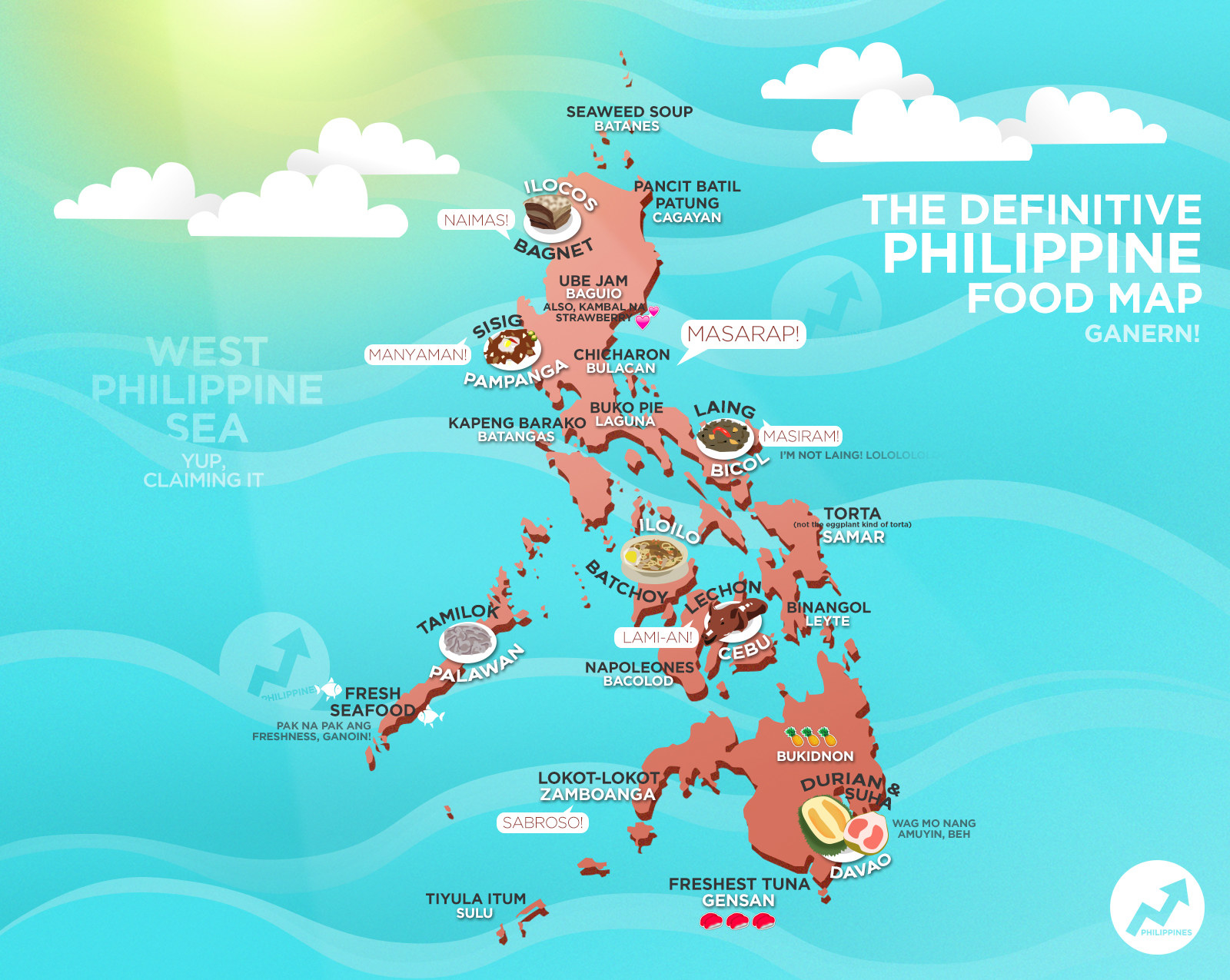 (courtesy of Buzzfeed)
4. Nature
I'll let these pictures do the talking:

Palawan Underground River, named as one of the Seven Wonders of the Natural World (via Palawan Island)
Mt. Pulag (via PH Travel Express)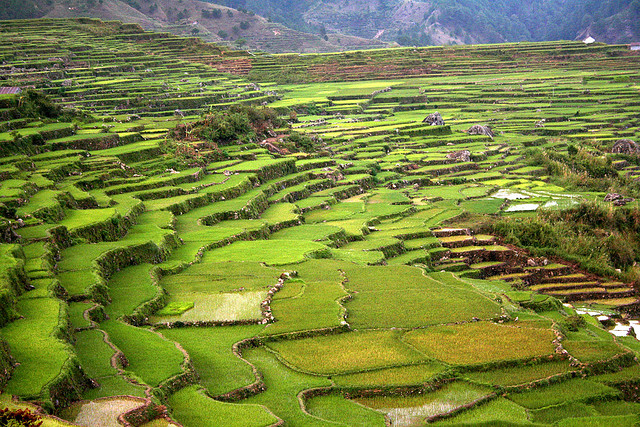 Rice Terraces
5. Language
Almost everyone speaks English in the Philippines so no need to worry about asking for directions or help once you're there.
6. Transportation
The Philippines has unique transportation means: from calesas, to jeepneys, to tricycles (our own version of tuktuk), we suggest you hop on these to truly feel like a local. We also have taxis, Ubers, buses, etc. if you want convenience but we suggest trying the former transportation means even once for the experience.
(via Filipino Australian Journal)
7. Festivals

(via Filipinos in Hamilton)
If you like festivals, then Philippines is a must-visit! Dance around the streets, wear colorful costumes, and party all day. We have feasts and parties on different areas of the country all-year long, so if you like stuffing yourselves with food, doing karaoke, and bonding with friends over drinks, then gather some of your best Filipino friends and start the party.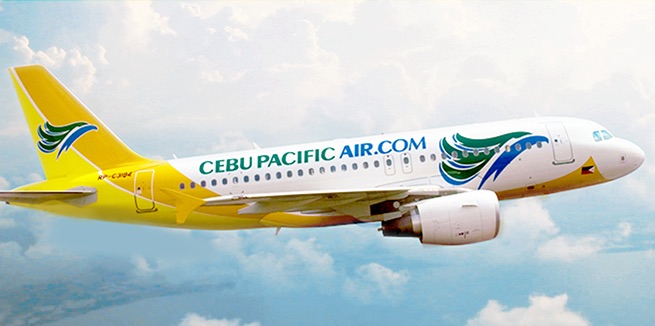 Cebu Pacific is one of the most affordable airlines in the Philippines with a wide domestic and international network. Make the most out of your trip and visit the country's tourist destinations (as much as you can!) accessible by the airline. For more, visit their website at www.cebupacificair.com.
Cebu Pacific also flies directly from the Middle East to the Philippines and for such an affordable price, you can't help but pack your bags and embark on a tropical adventure.
Fly Cebu Pacific and experience true Filipino hospitality.